Excellent Edmonton Communities to Explore
When you're looking for your brand-new home, finding the community that's just right for you can be almost as important as finding the right home itself. Edmonton is home to a great number of new communities, each with its own unique advantages, looks and feels.
Whether you're an active family that needs a lot of green space for exercise, a young family that's looking for playgrounds and great schools, or a professional looking for an easy commute to work, Edmonton has the perfect community for you.
Take a look at some of the areas around the city that Sterling Homes builds in.
North East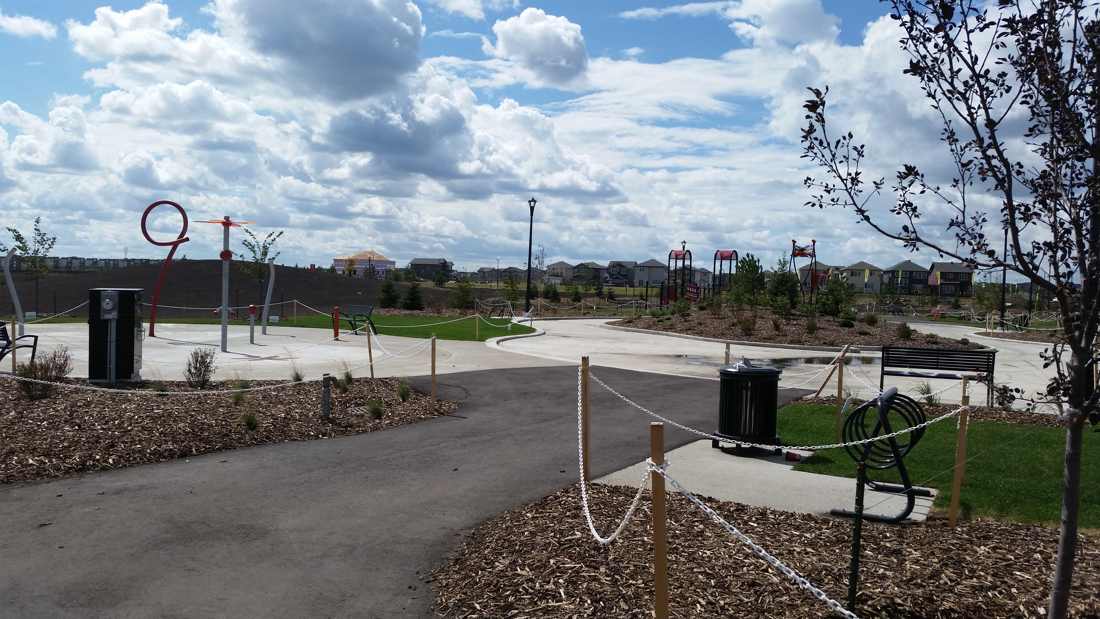 Cy Becker
Cy Becker was the 2016 winner for Best New Community, so it's easy to see why families in Edmonton are still flocking to this popular Southeast Edmonton neighbourhood. Residents can easily commute to work via the Anthony Henday or make their way to the Clareview LRT station.
You can get some exercise nearby at the Clareview Recreation Centre or check out the Londonderry Leisure Centre. You also have the option of enjoying the walking paths, ponds, and green spaces in your own backyard! On the weekend, take the family out to a matinee at Empire Theatres, or simply get your shopping done with Manning Town Centre and Clareview Town Centre only minutes away.
The local school in Cy Becker is Christ the King Elementary and Junior High. This Catholic school runs from kindergarten to grade 9 and is full of great programs. There are also three public schools that cover this area: Belvedere for kindergarten to grade 6, Steele Heights for grades 7 - 9, and M.E. LaZerte runs from grades 10 - 12.
In Cy Becker, you can take a look at our Apex model. With 2,000 square feet of space, three bedrooms and two-and-half bathrooms, this home offers your family a variety of possibilities, including a den on the main floor with the option to convert it into a legal suite.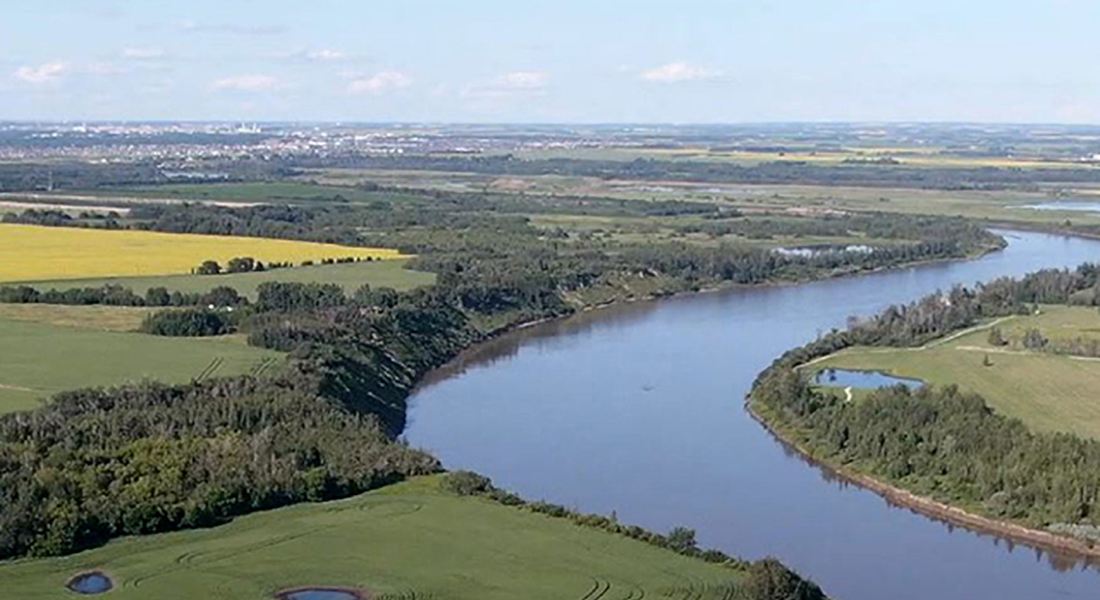 Marquis
Marquis is a brand new community in North East Edmonton, offering residents the perfect combination of convenience and comfort. With easy access to transportation, plenty of amenities nearby, schools for all ages, and a variety of homes from Sterling Homes, Marquis is quickly becoming one of the most sought-after neighbourhoods in Edmonton.
Located near Anthony Henday Drive and Manning Drive, Marquis offers quick access to downtown Edmonton as well as other parts of the city.
For families with children or those who are planning on starting one soon, there are several excellent schools located close by including Horse Hill School (kindergarten - 6) and St. Bonaventure Catholic Elementary School (kindergarten - 6). In addition to these two options there are plans for more schools coming soon!
Sterling Homes builds many home models in Marquis, including the Sansa, Asset, Allure, Affinity and Accolade. The modern designs of thes homes have been extremely popular with families looking for convenience and affordability in a great neighbourhood.
If you'd like to experience what it's like to live in Marquis, come and visit us at the Atlas showhome and experience it for yourself!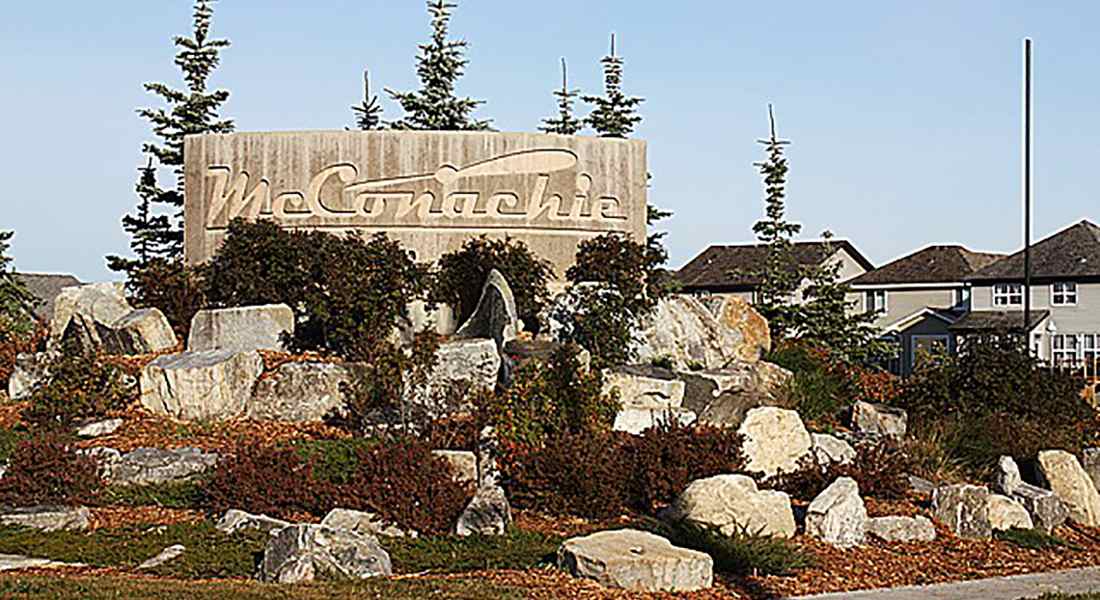 McConachie Heights
McConachie Heights has everything you and your family could need, right at your doorstep. You'll be able to find plenty of stores at the nearby Manning Town Centre, or if you need to go further afield you can easily get to the Clareview LRT Station which will quickly connect you to the rest of the city.
You'll also find a full range of schools nearby, such as Christ The King, a brand- new Catholic K-9 school, and Soraya Hafez School, which will teach K-6 and is due to open in September 2020. There are also plans for a community league, soccer fields, skating rink and playground, so McConachie is really a community on the rise.
Sterling builds many of our brand-new and very popular Evolve homes in McConachie, such as the Allure, Asset, Assurance, Sansa and Siren. The Evolve models offer plenty of space at an extremely affordable price, and have the option to add a legal suite to the basement. Perfect for adding a tenant to help pay for the mortgage or a separate living area for a multigenerational family!
You'll also find many of our Advantage model homes in McConachie, including spacious single-family homes such as the Jannat, which boasts over 2,600 square feet of living space. There's also the beautiful front-attached Aspire bungalow, which has options for a vaulted ceiling, a clerestory, and fully- developed basement suite - this option adds two extra bedrooms and a large family room.
If you want to check out this amazing neighbourhood for yourself, you can visit our Sansa or Assurance show homes. Call us today to book a viewing!
North West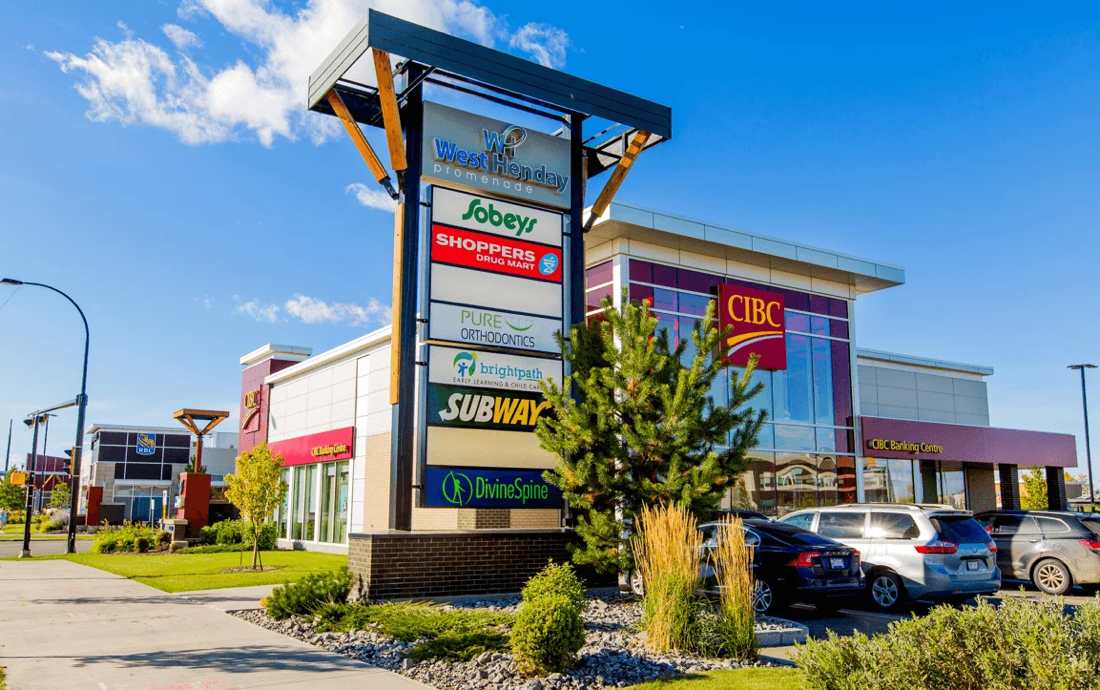 College Woods at Secord
A newer Sterling community, College Woods at Secord offers residents everything they need and then some. Featuring a variety of home styles, large green spaces, established schools, ample amenities (including grocery stores, shopping, entertainment and more) and close proximity to the Anthony Henday and Whitemud, this upcoming neighbourhood is ideal for busy families. Homeowners who choose this community enjoy a protected treestand, wetland, and open spaces, ensuring a peaceful setting.
Secord is already well-established, so there is an active community league in place. This league provides support, services, and more to the community, including fun programs and activities for everyone.
With six schooling options (three public and three Catholic), you're sure to find an educational program your kids will love.
Here you'll find more of our popular Evolve models, including the Accolade and the self-showing Allure, two front-attached homes that offer plenty of living space at an amazing price.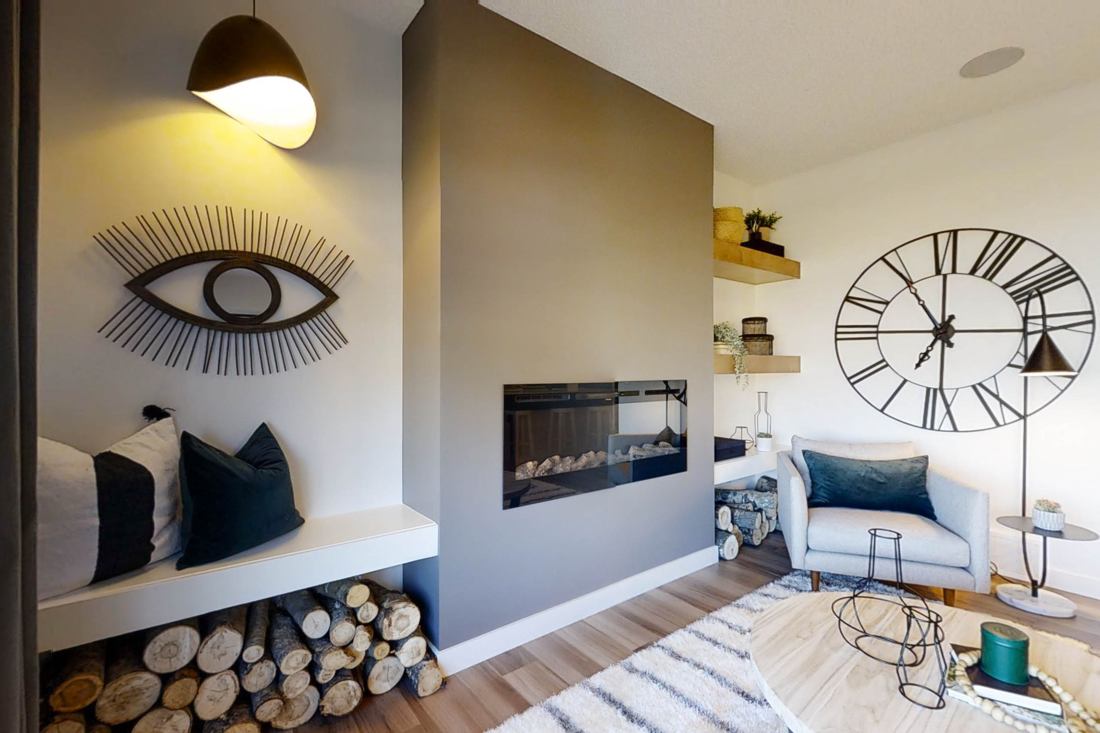 Secord Heights
Located west of Edmonton next to the Anthony Henday, Secord Heights promises its residents a comfortable lifestyle that's both quiet and convenient.
The community's style reminds you of a simpler time; when its neighbours looked out for each other, and those who live here know the sense of community doesn't stop with the design of the home. People here are friendly, looking to connect with each other while out riding bikes, playing at the playground, or even just getting the grocery shopping done.
Neighbourhood schools include David Thomas King School, a public elementary/junior high school and Bishop David Motiuk Elementary/Junior High School is the Catholic option.
We have a great selection of homes to look at in Secord Heights, such as the self-showing Revive, a duplex home with a double attached garage. You can also arrange to view the Harmony, a single-family showhome model.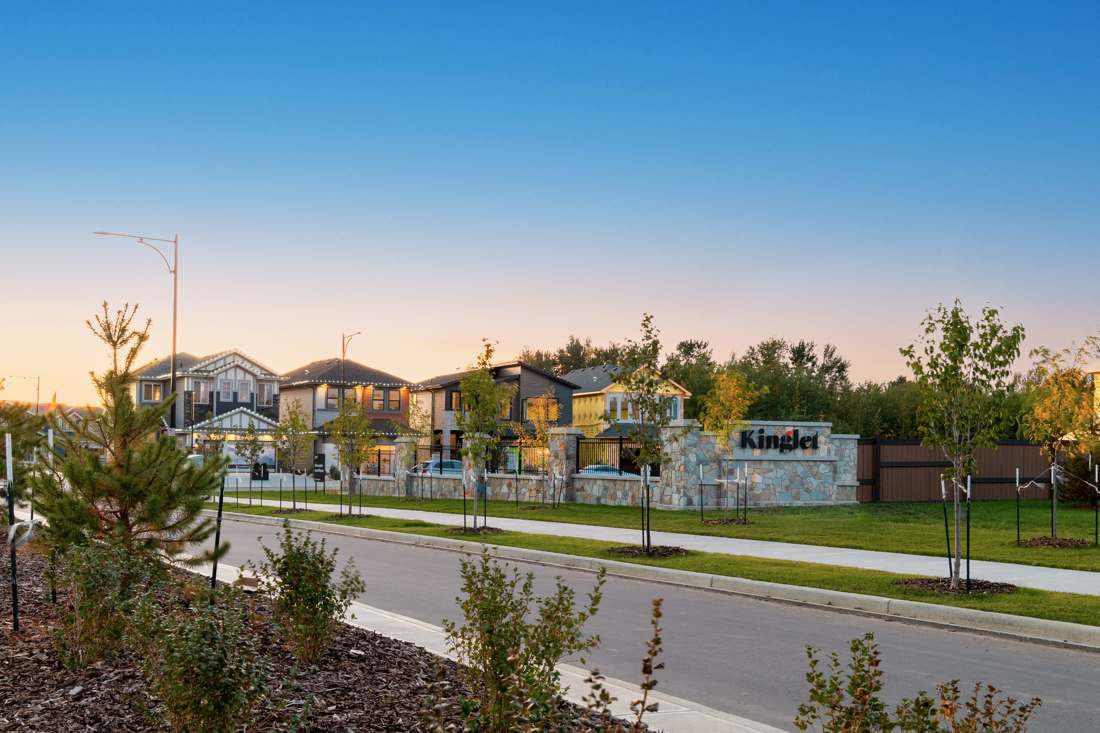 Kinglet
Surrounded by the beautiful natural backdrop of Lois Hole Centennial Provincial Park, the Kinglet community is perfect for anyone who wants the convenience of city living without sacrificing the beauty of nature.
Residents can kayak on the lake, fish along the shore or the river and there's the Red Willow Trail System throughout, which many enjoy for hiking or biking. Plus, Servus Place Rec Centre is less than 15 minutes from Kinglet, and offers your family a ton of amenities and activities.
Nearby you'll find a great selection of schools including David Thomas King, Hillgrove School and Paul Kane High School, designed to see your children all the way through from kindergarten to grade 12.
Kinglet is where we build a number of our Evolve series homes, such as the Allure and Apex. These front-attached homes offer you an incredible amount of space (the Apex is 2,000 square feet!) at the best possible prices - thanks to our streamlined Evolve building process.
We've also just added a series of laned homes, including the Summer, Solace and Sansa models. With similar features and options to the Allure and Apex, these models make for perfect starter homes.
We also build many of our Advantage homes in Kinglet - our single-family homes such as the Jannat and Thomas are perfect for young families and first-time buyers, and the Aspire bungalow model is the ideal choice for an older couple or someone looking to downsize.
South West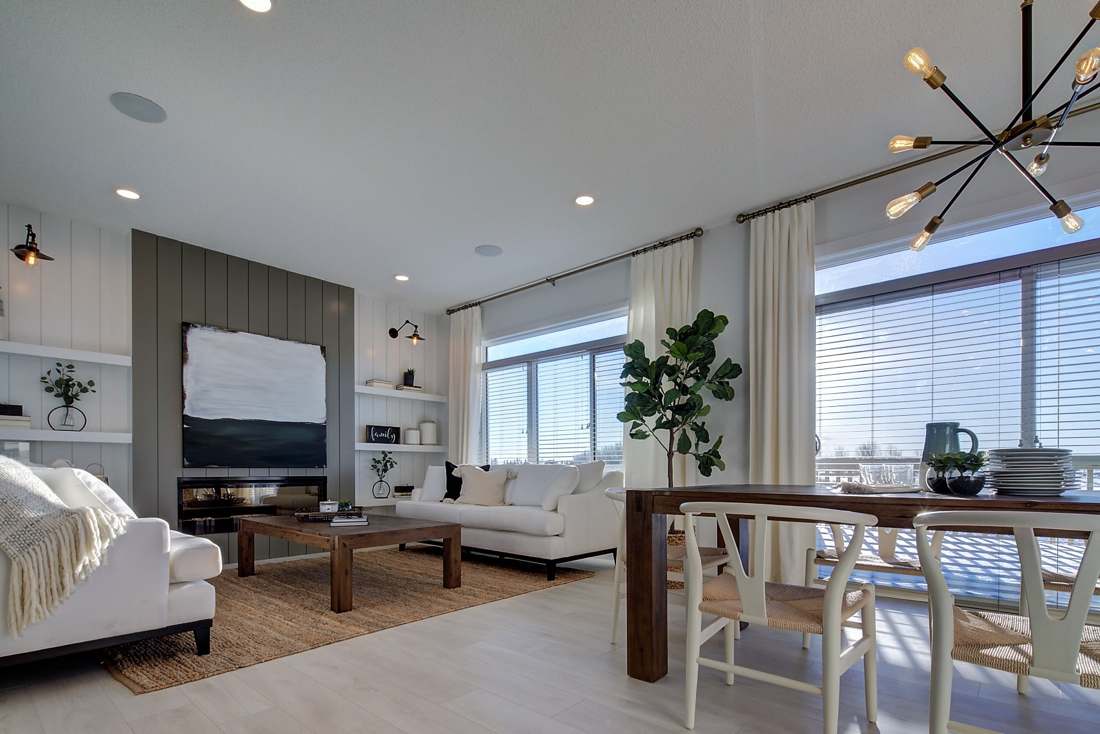 Crimson in Creekwood Chappelle
Crimson in Creekwood Chappelle has a friendly atmosphere that appeals to many families. With a variety of home styles, including duplex, rear lane, and attached garage styles, the community attracts people at all different stages of life.
If you choose Crimson in Creekwood Chappelle, you'll enjoy nearby access to plenty of recreational activities including the Terwillegar YMCA and shopping centres like the Currents of Windermere and The Shoppes of Terwillegar Gardens.
Families in Crimson also enjoy plenty of schooling choices. The Donald R. Getty School in Chappelle runs from kindergarten to grade 9 and you have other public and Catholic options as well.
Come visit the Harmony showhome, which would give your family almost 2,400 square feet of living space. Kids will love using the second-floor bonus room as a play area, and you'll love escaping to the large soaking tub in your ensuite!
Once you decide to live in Crimson in Creekwood Chappelle, you'll have a huge selection of home styles to choose from. Our new and extremely popular Evolve series, such as the Summer and Stellar, or the Revive townhome, as well as the Sansa, a larger laned home, are available here.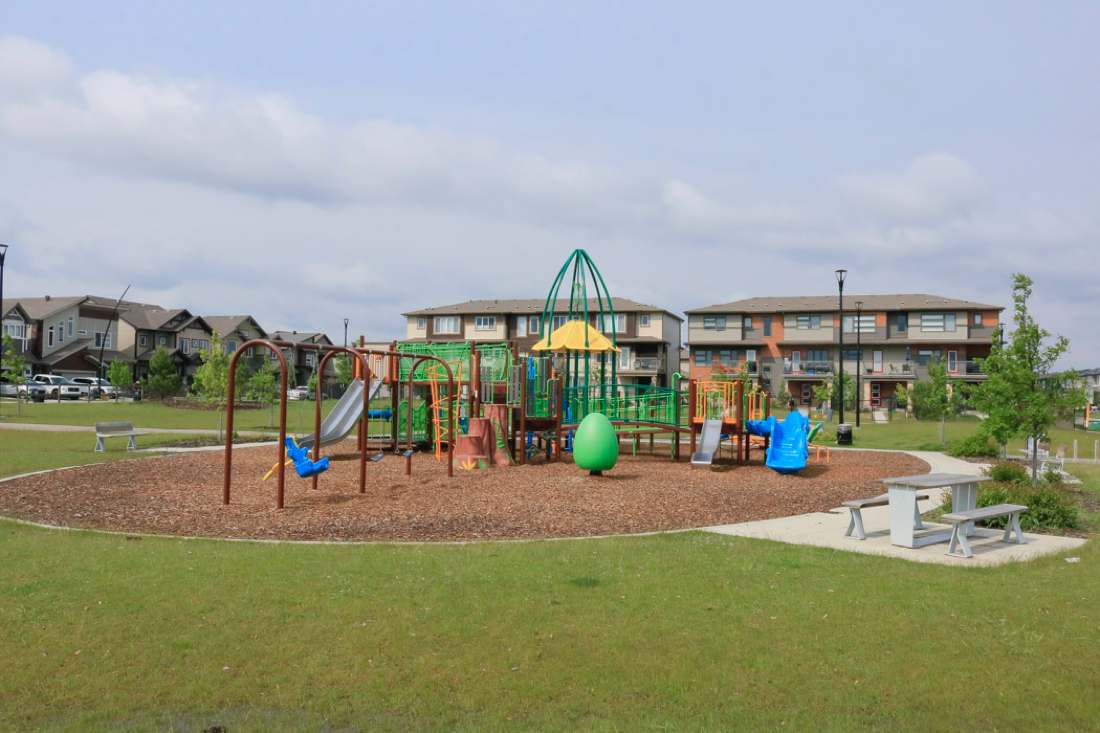 The Uplands at Riverview
Located in West Edmonton, The Uplands at Riverview is a community designed for those who enjoy the quiet life. With walking trails leading into the beautiful Wedgewood Creek Ravine, you can live in the heart of nature while still being close enough to Anthony Henday Drive to access the city.
As well as being close to all the usual amenities you'll need, such as Walmart, Superstore and Costco, you'll also be close to the Currents of Windermere Shopping Center, with a picturesque town square and an amazing selection of restaurants and stores.
Schools in this area include Michael A. Kostek School and S. Bruce Smith School, and for Catholic options there's St. Oscar Romero Catholic High School.
If The Uplands At Riverview sounds like the perfect place for you, you can take a visit to our showhomes based on the Assurance, Sansa and Allure models.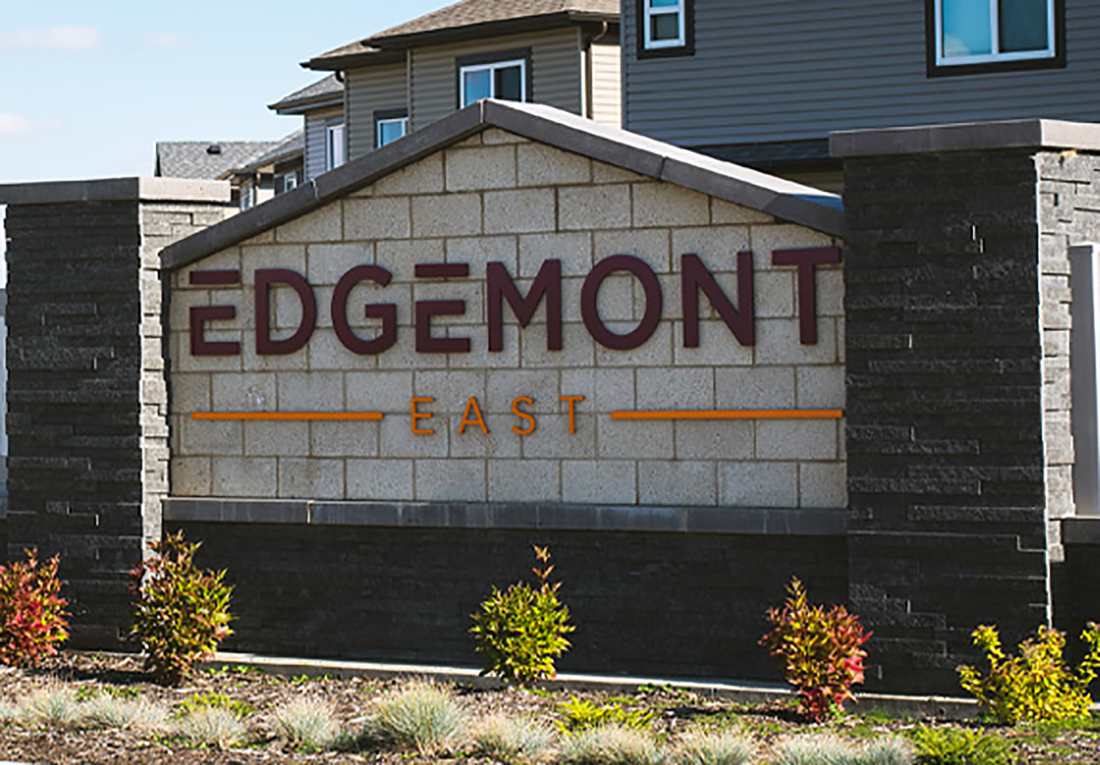 Edgemont East
Another community that's close to the Anthony Henday for convenience, Edgemont East is one of the city's newest communities, which gives you the perfect opportunity to get in on the ground floor! You'll even have the opportunity to select a pie-shaped lot, which will give you more privacy and an even bigger yard.
Edgemont East has a classic, quiet atmosphere that's perfect for young families. Head out onto the walking trails, visit the stormwater pond, or head further out to the nearby Glastonbury, Guinevere and Callingwood Parks. Or if you'd prefer a day of shopping, you'll be close to West Edmonton Mall, North America's largest mall!
When you decide to live in Edgemont East, you'll be able to have your pick of our single-family, front-attached homes like the Jannat, Trinity, and the Thomas models. These are the perfect homes for young families looking to move up to a bigger place in a better community.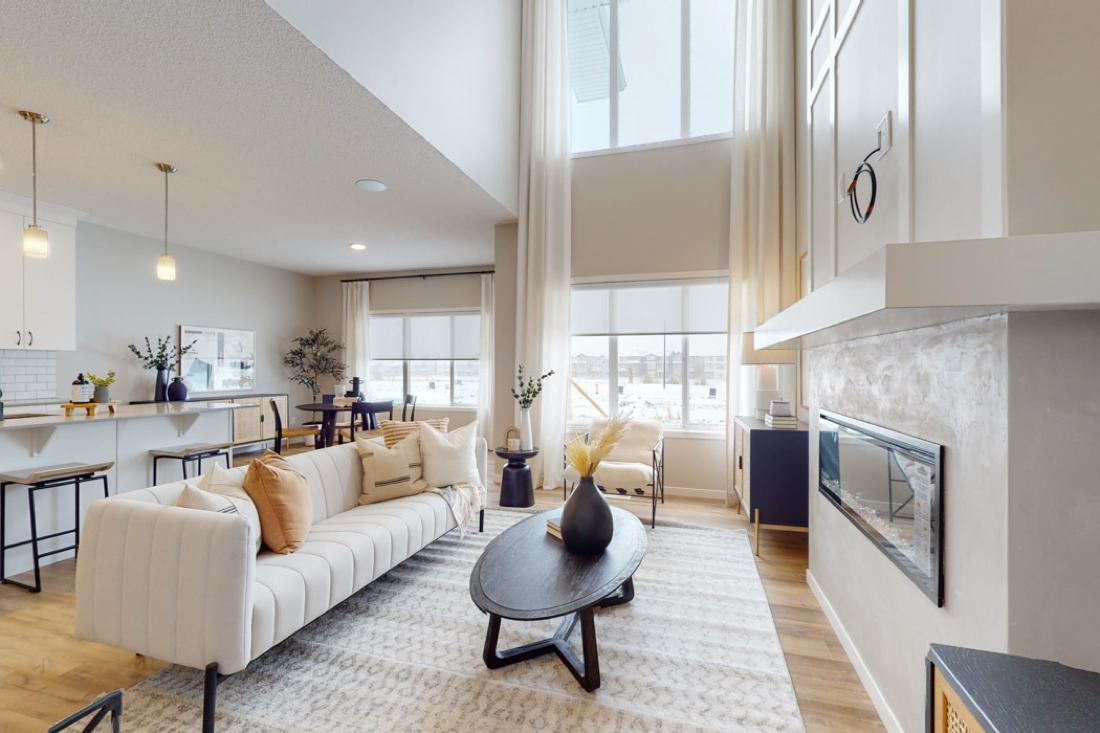 Point At Glenridding Ravine
Point at Glenridding Ravine is a stunning community located in South West Edmonton. It's surrounded by lush green spaces, including the nearby River Valley Windermere and Jagare Ridge Golf Course, making it ideal for nature lovers. Residents also enjoy easy access to Anthony Henday Drive, giving them quick access to all of Edmonton's amenities.
In Point at Glenridding Ravine there are plenty of nearby amenities including the Alliance Centre - Glenridding and the Currents of Windermere for all your shopping needs. There are also great educational options such as Dr. Margaret-Ann Armour School (K-9), Joey Moss School (K-7) and Joan Carr Catholic Elementary/Junior High School.
Sterling Homes provides a variety of options when it comes to housing in Point At Glenridding Ravine, including single-family homes such as the Jannat and Thomas models which are perfect for young families or first-time buyers; the front-attached Winston which has huge amounts of room for a growing family; and the brand new self-showing Evolve series ranging from Sansa to Stellar. Whatever your budget or lifestyle preferences, you're sure to find something that suits your needs in Point at Glenridding Ravine.
Overall Point at Glenridding Ravine is a great choice for those looking to move up or downsize in an area of natural beauty with plenty of amenities nearby. With Sterling Homes providing home buyers with attractive options and features, you can be sure that Point at Glenridding Ravine has something for everyone. If you think this might be the perfect community for you, come check out our show home based on the Accolade Model.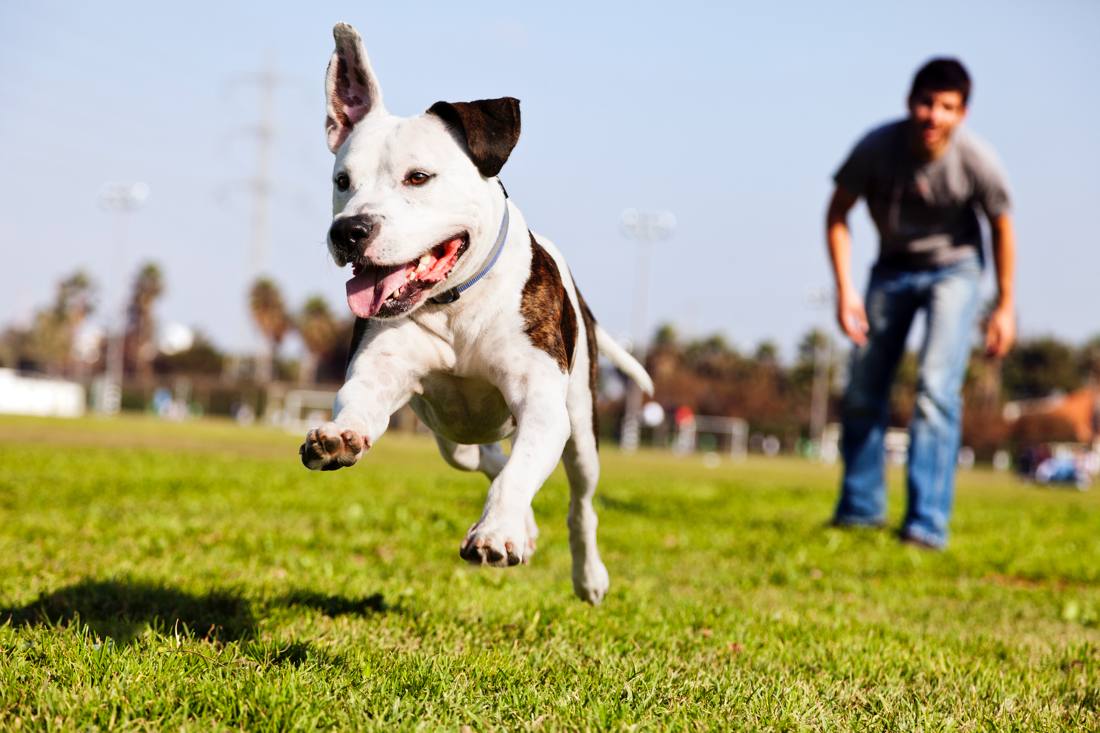 Rivers Edge
Rivers Edge is a modern and vibrant community located in South West Edmonton. Featuring stunning views of the North Saskatchewan River, this community offers residents convenient access to all the amenities they need while still maintaining its peaceful atmosphere. With homes built by Sterling Homes, Rivers Edge provides an ideal place for families looking for a comfortable and inviting home that meets their needs.
One of the advantages of living in Rivers Edge is its close proximity to downtown Edmonton's shopping attractions, restaurants and nightlife. The Anthony Henday ring road gives easy access to other parts of the city as well as nearby towns like Sherwood Park and Stony Plain. Residents are also within a short distance from many parks along the river including Terwillegar Off-Leash Dog Park where you can take your furry friends for a run or just enjoy some quality time outdoors!
In addition to its great location, Rivers Edge has plenty of housing options with homes built by Sterling Homes ranging from huge two-storey front attached homes to single-family dwellings. There are also plenty of schools in the area such as Constable Daniel Woodall School and Earl Buxton School so you can rest assured that your children will get a great education close to home.
Rivers Edge is an excellent option for those looking to purchase a new home or move up from their current one. With its convenient location, wide variety of homes available, and beautiful views of the North Saskatchewan River it really does have something for everyone! Come visit one of our show homes based on the Stellar, Summer and Asset models today and see everything this amazing community has to offer.
South East

Aster
Situated in the Meadows area of Edmonton, Aster is one of our newest communities in the southeast. While nature is at the forefront of Aster's design, it's also just a short distance from Tamarack Common, meaning you won't have to travel far to get all the essentials.
As well as the nearby Tamarack Commons and RioCan Meadows for shopping, you'll also be close to plenty of green spaces such as the Laurel Crossing Community Park and Laurel Lake, and you'll have lots of school options including Svend Hansen School, which caters to grades K-9.
We're building a wide selection of home styles in this community so there'll be something for everyone, whether you're a young first-time buyer, a family that's looking for a larger place, or a retiree looking to downsize.
New models include the Evolve series Assurance, Accolade, Sansa and Stellar models, while our classic Advantage homes will include the spacious Jannat and Thomas models.
Contact one of our area managers to see which home in Aster is the perfect fit for you.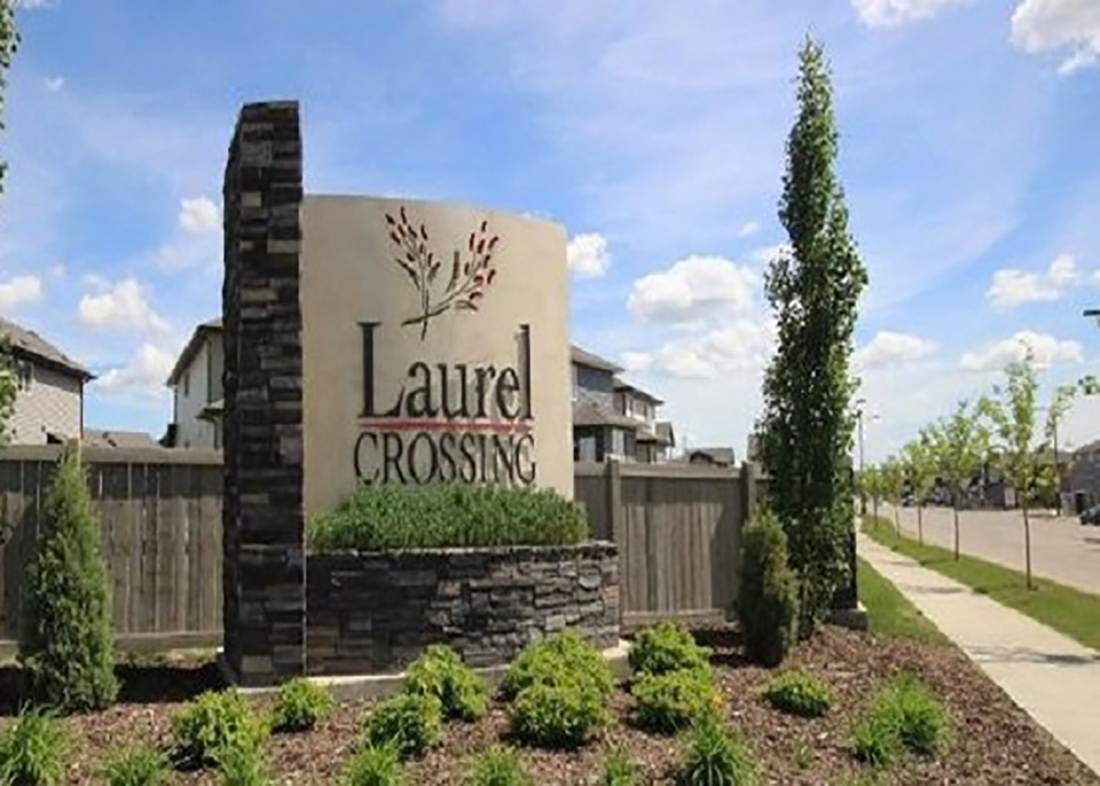 Laurel Crossing
With its affordable housing and convenient location in South Edmonton, Laurel Crossing is an attractive location for many families looking to build a home. Your kids will always be able to find friends out and about.
The neighbourhood has parks and playgrounds, walking trails, and even a lake. Head over to the Meadows Recreation Centre for the afternoon, or do your weekly shopping at Rio-Can Meadows. Grey Nuns Hospital is less than a 10-minute drive.
Laurel Crossing has everything you could hope for. You'll have peace of mind, knowing your children are attending a fantastic school. Svend Hansen School is a kindergarten to grade 9 school for the families in Laurel Crossing.
Beaumont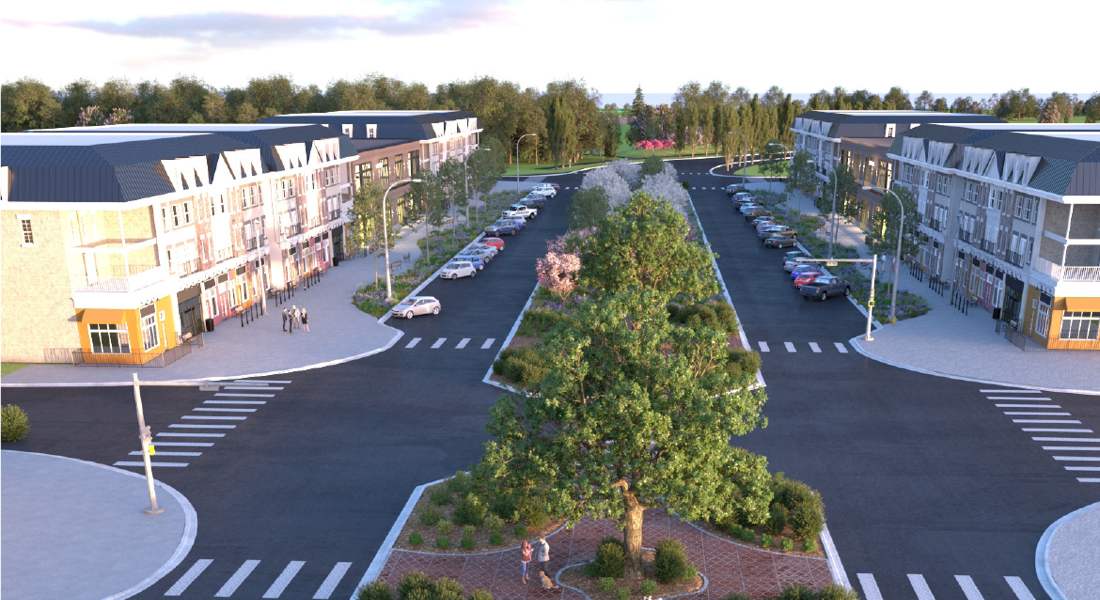 Le Rêve
Our upcoming community of Le Rêve in Beaumont will be a beautiful, French-inspired neighbourhood in the South East of the city. Featuring a beautiful nine-acre park, over 10km of walking trails and a toboggan hill, this community will flawlessly integrate green spaces with stylish, modern living that's just a few minutes from the city center. It's the perfect place for young, active families who want to enjoy nature without giving up any modern conveniences.
This community is still in the planning stages and will begin selling in fall 2023, which means now's the ideal time to get in early! Among the planned amenities for Le Rêve are three schools, a selection of grocery and retail stores, office spaces, a fitness centre, senior facilities and much more.
If you're looking for a community that will grow with your family (and your property value!), sign up for our exclusive VIP mailing list to receive all the latest updates on buildings, pricing and availability.
Fort Saskatchewan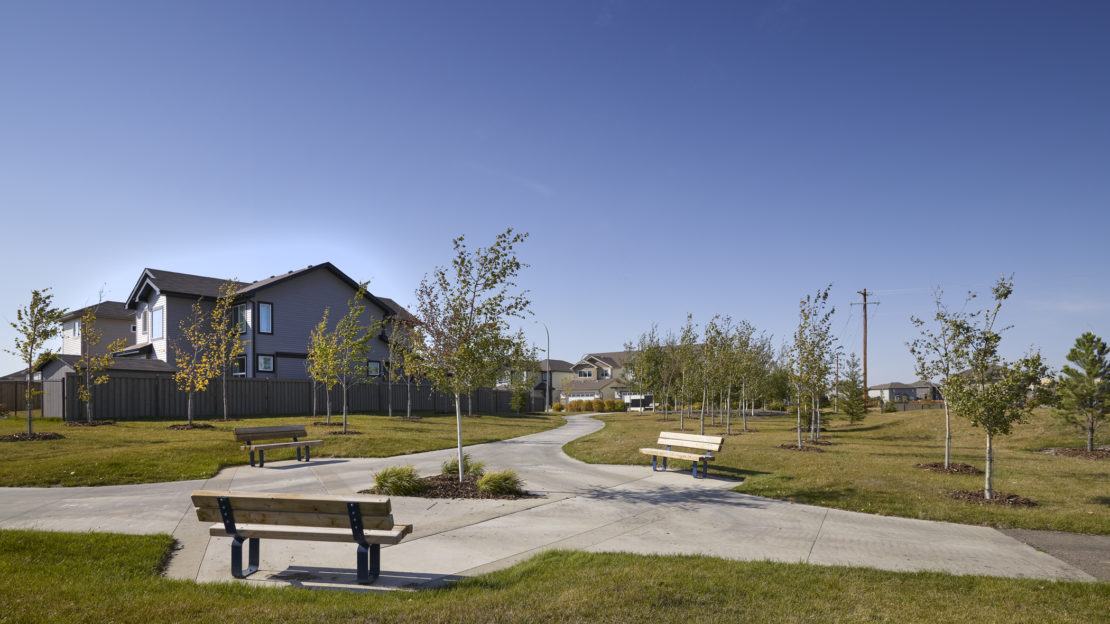 Sienna
In the Northeast town of Fort Saskatchewan, Sienna is a community that sits further away from Edmonton. However, its proximity to the main highways means you can easily commute to the city.
Residents love the quiet and colourful feel of the neighbourhood. It's ideal for those looking for a true suburban lifestyle. Backyard barbeques, lazy days sipping tea on the front porch, and fun-filled afternoons at the playground are all things residents of Sienna enjoy. A beautiful lake complements the scenery, acting as a peaceful backdrop to your evening walks.
Cornerstone Fort Saskatchewan offers you all the amenities you need and includes big-box retailers like Wal-Mart and Safeway, along with many more shops and restaurants. The Dow Centennial Centre and Jubilee Recreation Centre are nearby, giving you even more options! Only minutes away is SouthPointe School offering a kindergarten to grade 6 program.
Homes in Sienna are affordably priced! In the Allure, for instance, you'll get over 1,800 square feet of living space and plenty of fantastic features. We even have a fully-staged quick possession available! You could also opt for the Sansa, a 1,477 square foot laned home that's extremely affordable as part of our Evolve line of homes.
Spruce Grove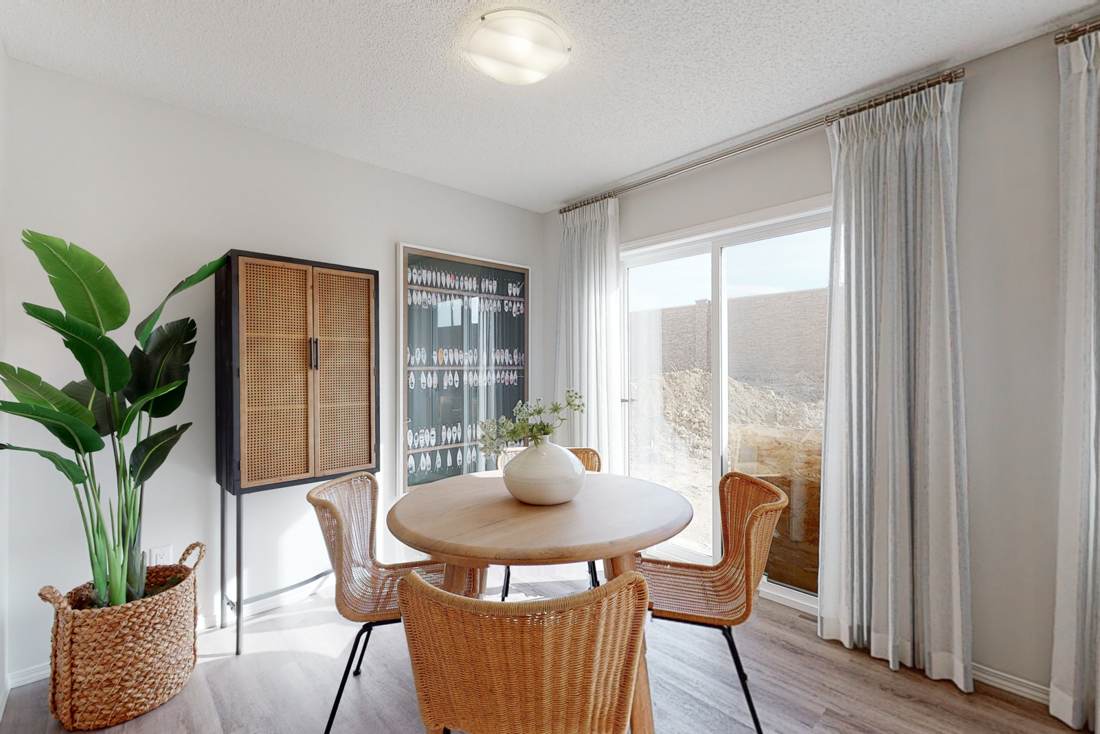 Springate
In the suburban city of Spruce Grove, residents of Springate enjoy a safe and peaceful environment.
There are plenty of stores nearby, and the schools provide a fantastic education. You'll enjoy taking your family for bike rides or walks on the trails around the beautiful pond. Though it's outside of the main Edmonton area, the city does provide public transit options to the downtown area, so you can relax and read a book as you head to work. At Springate, you'll be able to enjoy the comfortable lifestyle you've been dreaming about.
Currently, there are five different modes available in this community including the Revive duplex, the Aspire, the Jannat, the Thomas, and the Trinity. We'll also be bringing our Evolve homes to this community.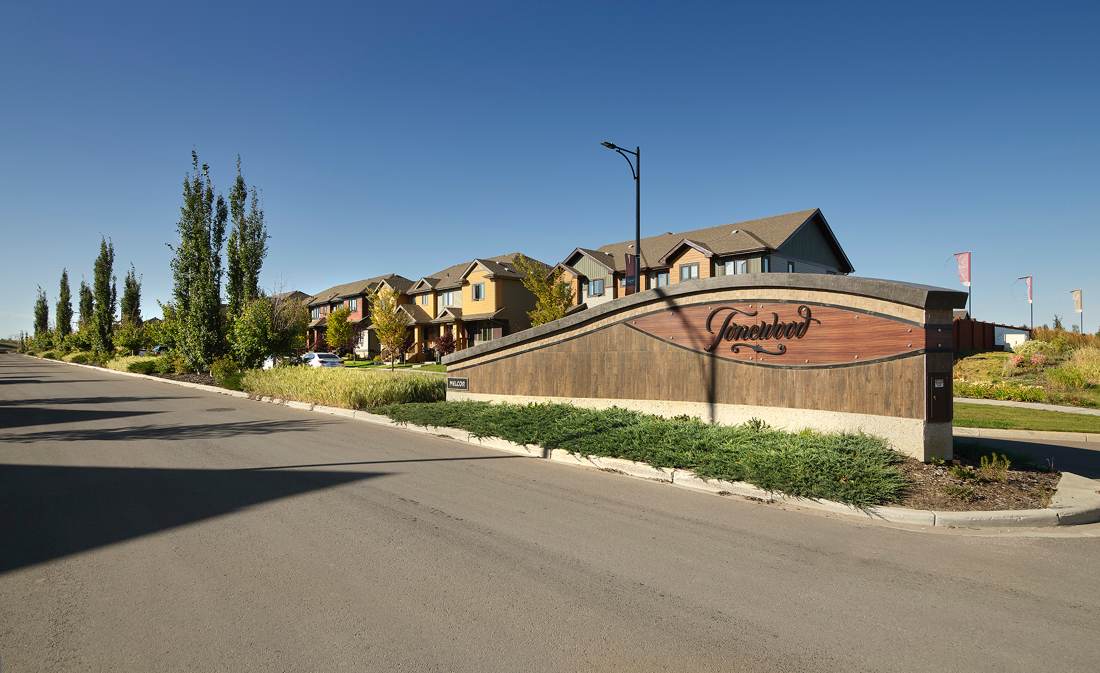 Tonewood
Located right next to the beautiful Jubilee Park, Tonewood is one of our newer communities which is an ideal spot for nature lovers and those who love to stay active.
The incredible Jubilee Park is a 60-acre park that includes walking trails, wetlands and a spray park for the kids. Sports lovers can also enjoy disc golf, winter skating and several sports fields, and when you live in Tonewood you'll also be close to the Links Golf Course, which also offers cross-country skiing in the winter.
You'll also have access to a great selection of nearby schools such as the K-9 Prescott Learning Centre, the grades 5-9 Greystone Centennial Middle School and the grades 9-12 St. Thomas Aquinas school.
Tonewood is home to some of our newer Evolve model homes, including the Summer and the Sansa, with around 1,700 and 1,500 square feet respectively and starting in the low $400s. Our Evolve line of homes are designed to be extremely efficient to build, which lets us pass the savings onto you, meaning you can get all the features you'd expect in a much more expensive home for an incredible price. These homes are perfect for first-time buyers or those looking to downsize!
You can also view our self-showing Sansa showhome in this community.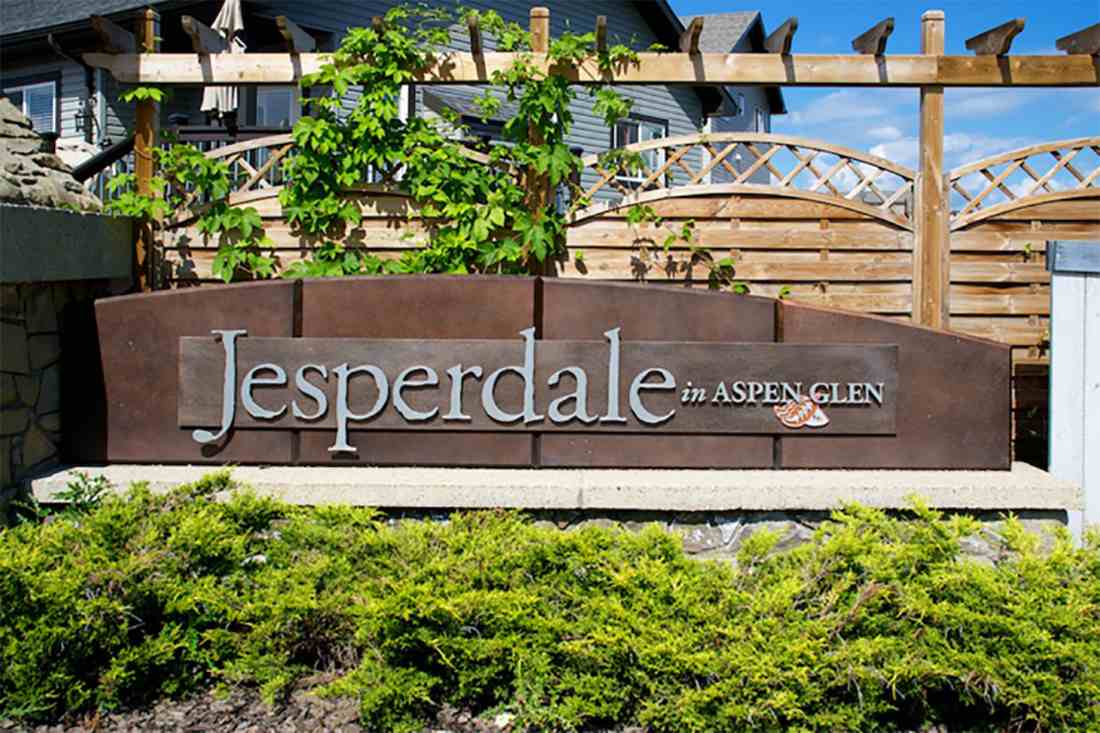 Jesperdale
Jesperdale is the perfect community in which to raise a family. Surrounded by unspoiled natural spaces and with plenty of room to move, you can live the quiet life in beautiful, natural surroundings without having to sacrifice convenience. Jesperdale is situated on Dog Creek, which runs right through the community and surrounds it with ponds and green spaces, as well as lots of nature trails to explore.
When you need to venture further out, you'll find nearby grocery stores like Save-On, No Frills and Superstore. You'll also be just a short drive from King Street Mall, the Hillside Centre and Spruce Grove Centre.
In Spruce Grove, you'll find schooling options for kids of all ages. Brookwood and Millgrove schools accept kids for grades K-4, while Woodhaven and Greystone Centennial middle schools accept grades 5-9, and Spruce Grove Composite High School takes older kids.
There are also some more specialized schooling options available, such as the French immersion École Broxton Park School for grades K-9 and St. Joseph and St. Thomas Aquinas schools for those who prefer a Catholic education.
In Jesperdale, one of our most popular models is the Accolade. With over 2,470 square feet, it's easy to see why. This front-attached home is part of our Evolve line and features four bedrooms upstairs. The highly functional floor plans works great for families, and there are a ton of extra features you can add to your home.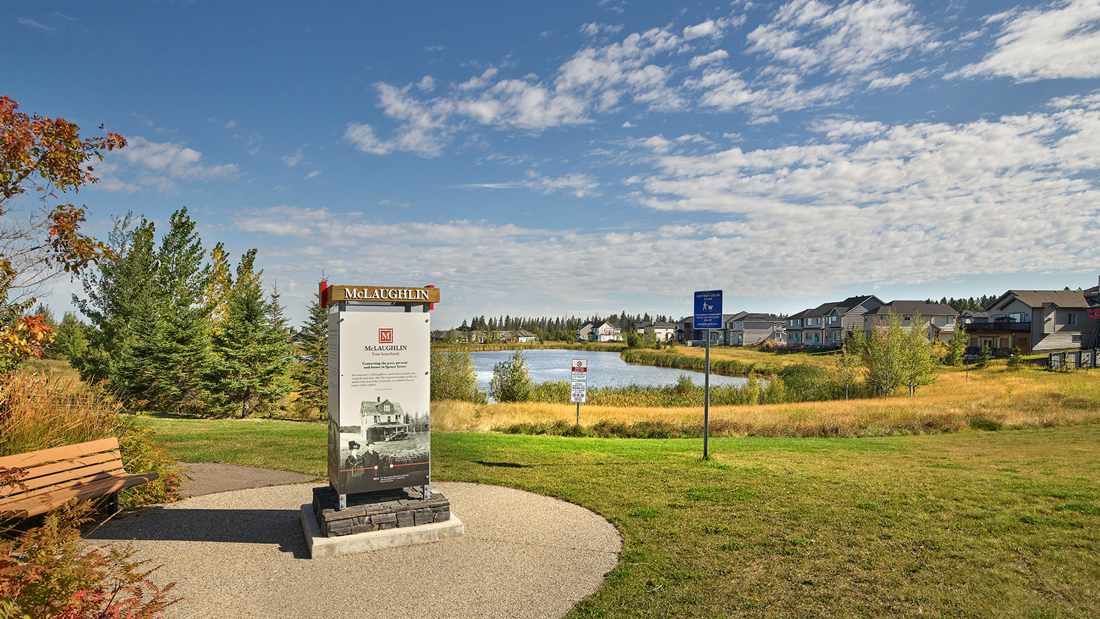 McLaughlin
One of our hottest new neighbourhoods in Spruce Grove, McLaughlin is located in the heart of the city and is perfect for families looking for a quiet spot to call home. This family-friendly neighbourhood comes with plenty of nearby parks, walking trails, natural reserves and more – you'll never run out of things to do!
There are also several schooling options available in McLaughlin for kids of all ages. These include Brookwood and Millgrove Elementary schools (K-4), St. Joseph Catholic School (K-4) and Spruce Grove Composite High School. With so many educational options available close by, parents can rest assured their children will have access to quality education right in their own backyard!
McLaughlin will also feature some of our most popular models like the Asset, Allure and Apex. All of these homes come with plenty of features such as granite countertops, stainless steel appliances and modern finishes. Plus, they're extremely efficient to build which means you can get a lot more for your money.
In addition to our Evolve line of homes, we will also have some self-showing showhomes available to give you a feel for what life in McLaughlin is like. So keep your eyes peeled for more updates coming soon!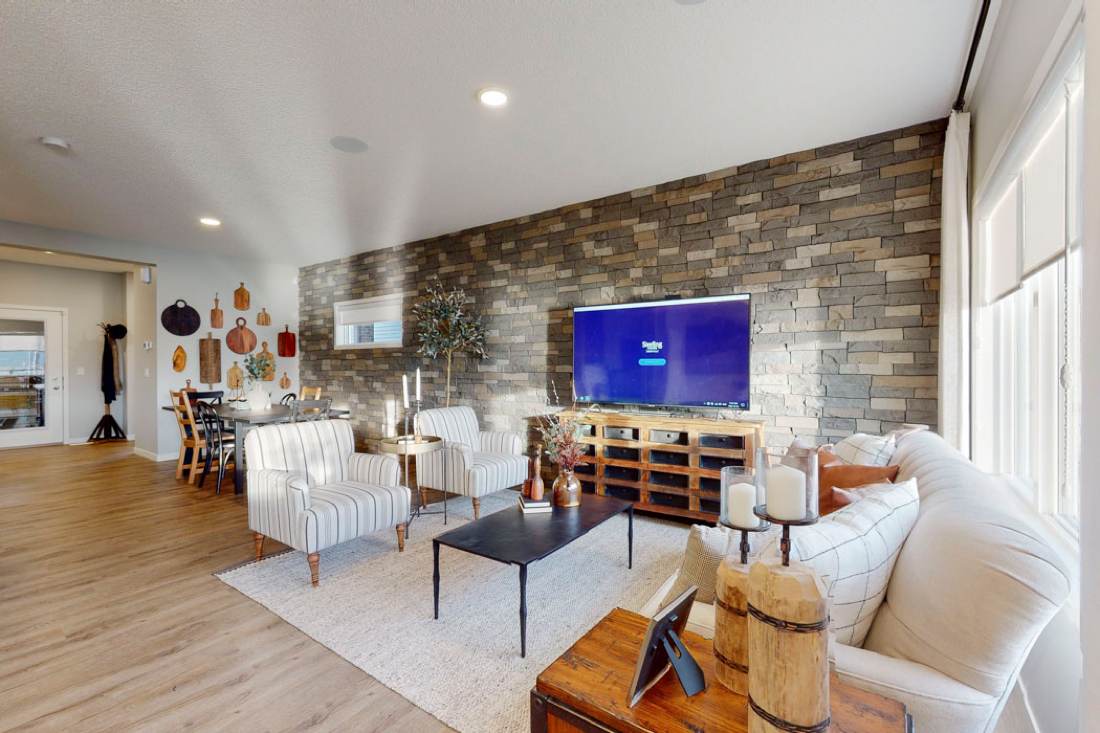 Easton
Easton is one of our new Spruce Grove communities, and it's ideal for those who want to enjoy the peacefulness of a suburban area while still having access to all the amenities that come with living close to the city.
The neighbourhood is located close to a variety of grocery stores, including Safeway and Superstore, as well as many other shops, restaurants and services. Spruce Grove Centre is also just a few minutes away, making Easton even more convenient.
Families in Easton will be pleased to know there are many schooling options available in Spruce Grove such as Brookwood School (K-4), Woodhaven Middle School, École Broxton Park School and St. Joseph Catholic School.
Sterling builds a wide variety of homes in Easton, including the Sansa, Summer and Allure models. The Summer is a 1,700 square foot laned home with three bedrooms and two-and-a-half bathrooms. It also offers an incredible amount of features for the price. Or you can opt for the Winston, our largest model in Easton at over 2,000 square feet! These homes are part of our Evolve line of homes in Easton.
Our showhome for this community is the Apex, a two-storey home with three bedrooms, two-and-a-half bathrooms and over 2,000 square feet of living space. It's the perfect place to start visualizing the life you can soon enjoy in Easton!
Sherwood Park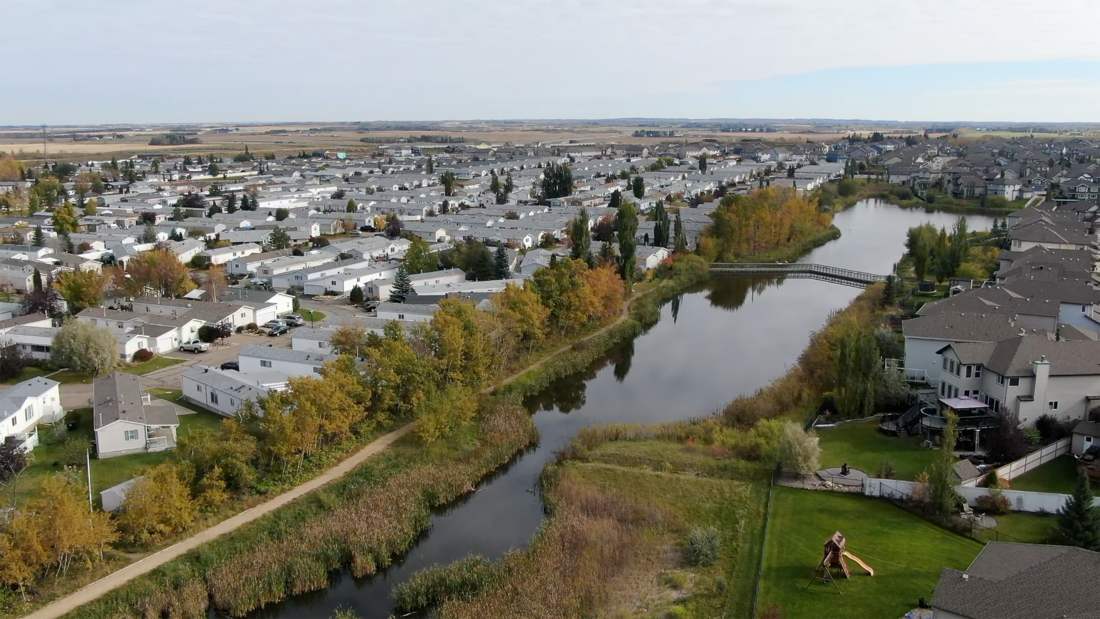 Summerwood
Summerwood is a gorgeous neighbourhood located in Sherwood Park. It's the perfect spot for those who wish to enjoy quiet suburban living while still having easy access to nearby amenities like grocery stores, restaurants and services.
This community has some of Sterling's most popular home models, including the Sansa, Stellar and Siren. All of these homes come with a variety of features such as granite countertops, stainless steel appliances, and modern fixtures. Plus, all of the homes have an efficient design which means they're built for today's busy lifestyle. There is a new phase for release in 2023 so you can still get into this fantastic community!
This area has three playgrounds and many multi-use trails for your family to enjoy, plus four elementary schools, three junior high schools, and two high schools nearby.
Stony Plain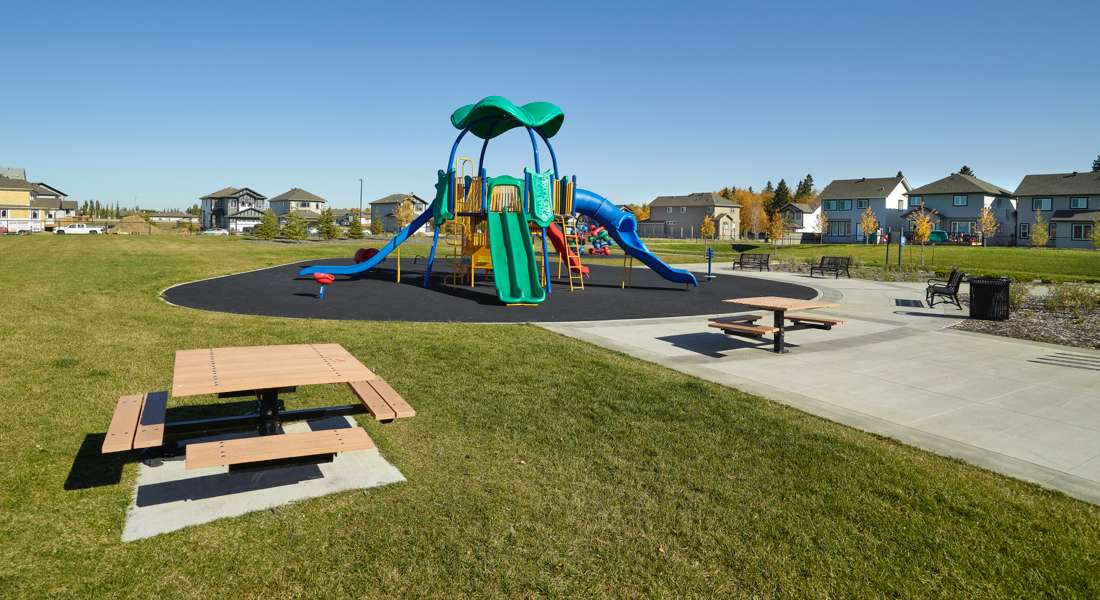 Westerra
Westerra might be located 20km outside of Edmonton, but that's one of the things that draws people to the neighbourhood. Surrounded by protected environmental reserves, those who live here love taking walks in the many parks in the area. The man-made pond is simply a bonus feature. Enjoy a laid-back lifestyle at Westerra.
A short car ride will take you to the Meridian Village Mall for all your shopping needs; head over to the TransAlta Tri Leisure Centre or Centennial Arena for some recreation activities.
People love the selection of Evolve homes in this community, such as the Allure and the Apex models. Remember, all of Sterling's homes come with the option to finish the basement. Doing this easily adds an extra 400 to 1,000 square feet of living space. You can have a guest suite downstairs or simply use the area as a place for your kids to play in the winter. We can design the space as you wish.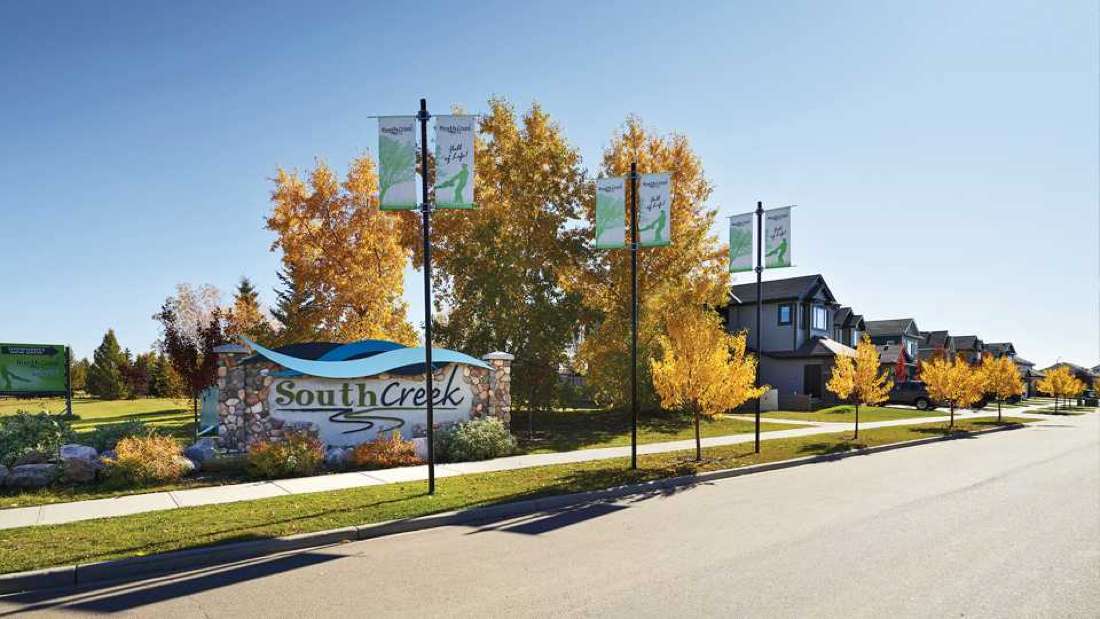 SouthCreek
Located only a few minutes away from Edmonton via Highway 16 or 16A, SouthCreek is the ideal place for people who want the peace and quiet of nature without being too far from where the action is. Surrounded by nature reserves, walking trails and parks, this is a community where your family can truly live in harmony with nature.
This doesn't mean you have to be isolated, however. There are plenty of schools nearby, such as Westview School, Forest Green School and Memorial Composite High School. You'll also be close to stores like Safeway, Sobeys and Tim Hortons, and only a couple of kilometres from the Stony Plain Golf Course. Because you'll have easy access to Highway 16, you'll only be 15 minutes away from West Edmonton Mall.
When looking for home styles, you'll find plenty of our Evolve models such as the Sansa, Siren, Summer, Solace and Stellar.
As you can see, Sterling is currently building homes in a huge number of communities all across Edmonton and the surrounding areas, so no matter who you are or what you need, we're bound to have the perfect combination of home model and neighbourhood for you.
Get in touch with us today, and you can start working with one of our Area Managers to make your dream home a reality. We can't wait to hear from you!
Originally published Feb 1, 2019, updated Aug 1, 2023