While it's true that a lot of people prefer the convenience of having a car to get around the city, there's also the option of taking public transportation. The LRT and bus systems cover most of the popular neighbourhoods, and the city is striving to expand the reach of public transportation every year.
When it comes to finding the perfect place to live, Edmonton has plenty of great communities to choose from, with a great selection of housing options. Whether you have a large or small family, are renting or looking for something more permanent, there are all sorts of options.
The province of Alberta offers services to help both renters and first-time home buyers to make it much easier for newcomers to get started. Sites like Remax or Rent Faster can help you find a place right away, or you can build a brand-new home from a company like Sterling Homes. For those considering buying a new home, you can relax knowing that it'll be covered by the Alberta New Home Warranty Program, which protects your home for up to 10 years!
Throughout the city and the surrounding areas, Edmonton has a number of great schools, and this is one of the major reasons families tend to flock to the area. Whether you're looking for public or private, secular or faith-based, there's something out there to suit your needs.
Private Schools
Many families in Edmonton choose to have their kids in private schools. Though you have to pay tuition, students may enjoy smaller class sizes and more personalized attention. The Tempo School is known for its high academic standards. Students are taught using traditional methods, and all tech devices must stay in their lockers.
Progressive Academy is another great choice for those looking for a private school environment. They work toward building balance in students' academic and social lives. Students study hard, but they also learn to be community leaders.
If your child has a documented learning disability, Edmonton Academy will make them feel right at home. It's designed to meet the needs of students who struggle with language-based skills and allows them to focus on their strengths in a way that is uncommon in traditional public schools.
Catholic Schools
Of course, a lot of families choose to place their children in Catholic schools. You'll find a wide variety of Catholic schools in Edmonton, and there are options close to every community we build in.
Many of the Catholic schools also offer a wide variety of additional programming, like what you can find in public schools. These include such as language immersion in the elementary years and vocational or trade programs in the high school years.
Public Schools
You don't have to pay a lot of extra money for your child to get a great education. The public schools in Edmonton are top-notch as well, and some of our communities have schools within walking distance. Families usually enjoy spending this quality time together each morning.
Close to Cy Becker, you'll find the Kirkness School, a public school that's committed to encouraging maximum achievement by giving students voice and choice in the learning process.
In the Southwest part of Edmonton, you'll find Constable Daniel Woodall School, which believes that good relationships between students and teachers are the foundation of a great education.
Other schools that are close to the communities we build in include the Michael A. Kostek School, Lillian Osborne School, and Michael Strembitsky School.
Each community in Edmonton has its own neighbourhood school, and if you live in that neighbourhood, your child is guaranteed a spot in that school. However, many schools also have open enrollment. This means if you find another school you would prefer, you can petition to have your child attend that one. This flexibility is a great benefit because you can find a school that truly meets your child's needs.
Employment in Edmonton
A company transfer may be the reason you're here, but if you're moving to Edmonton out of a love for the city, you're going to need to find a job. Fortunately, the job market is booming, and newcomers are usually able to find a job in no time.
The petrochemical/oil industry is the biggest industry in Edmonton, and you'll find that companies are often hiring at all levels. There's currently a new $3.5 billion petrochemical facility under construction in Fort Saskatchewan, which is on course to be completed in 2021.
We're also starting to see a lot of jobs in the IT, biotech, and banking industries, as well as a huge new Amazon warehouse currently being built in Leduc.
While those fields may be a big draw, remember there's plenty of room for everyone. As the city grows, so does the need for other types of professionals, including doctors and medical staff, education professionals, and other types of service providers, such as hairstylists, orthodontists, and more. Check out the available jobs in your field, whatever it may be.
We pride ourselves on being a friendly city, and you'll see that in the way we offer assistance to all of those who are new to Edmonton, whether you're coming from the other side of Canada or the other side of the world.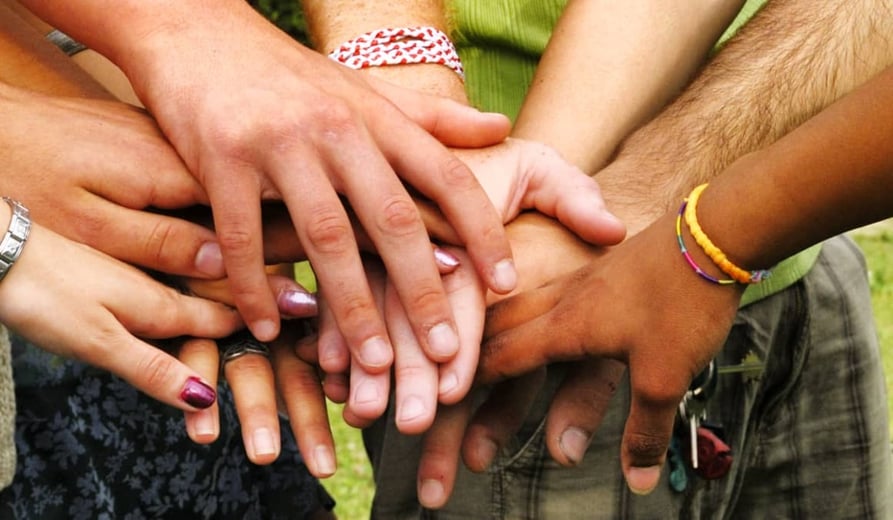 Canadians typically have an easy time finding their way around. You just have to look up your favourite stores on a map and figure out where they are in relation to your new home. To figure out more of the details related to living in Edmonton, the city has created a comprehensive guide that includes information about where to find libraries, recreation centres, places of worship, and much more.
Those who have come from a different country may want to check out the Edmonton Immigration Services Association (EISA) in addition to the city's website. This organization helps new immigrants, first-generation Canadians, and refugees get acclimated to life in Edmonton. They can help you do things like find a place to live, get a job, sign up for a bank account or health insurance, and take English lessons. They even have some translation services, which can be a big help to those who don't speak English well. Help is personalized to your unique needs, so you'll be able to get the precise help you need to make your life in Edmonton more comfortable.
No matter what time of year it is, Edmonton is a great place to live. We have environmental preserves with their natural beauty, professional sporting events, live theatre, and family-friendly festivals throughout the year. Most importantly, we have a friendly spirit that's welcoming to all. Come see what makes Edmonton so great, and learn more about how you can build the home of your dreams with Sterling Homes.
We've designed this guide to give you just a taste of what Edmonton has to offer. The longer you live here, the more things you'll find to explore!